May 14, 2020
Posted by:

Marketing

Category:

Voip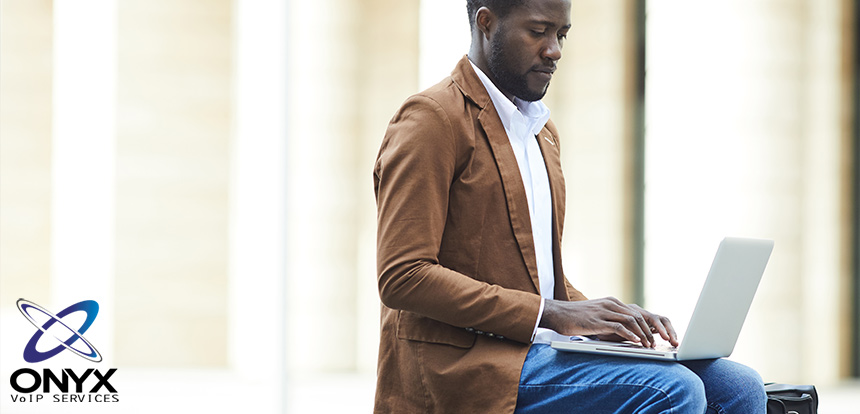 What will the future of business VoIP systems hold in a post-COVID-19 working environment?
If there was ever a question of how effective remote working could be for businesses and their employees, that question has been put to rest. Without this service becoming a possibility over the last several years, many companies would be even more financially strapped than they already are due to the COVID-19 pandemic.
If you haven't given much thought as to how business VoIP phone systems can benefit remote workers, you're certainly not alone. We've covered that particular topic in recent discussions, so today we're going to focus on what the future holds for both business phone systems and remote working.
Remote Workers May Continue at Home
Companies that were already utilizing business phone systems with the capability of remote working made a very smooth transition for its workers. It's difficult to know what the future holds for businesses in a post-coronavirus world, but you can bet that many employees who moved from working in an office to working at home may end up staying put. It's also possible that employers will have their workers split their time between the office and home either temporarily or permanently.
More Companies Will Sign Up For VoIP Services and Systems
Business VoIP phone systems have made the transition from office to home a much easier process to accomplish. Many companies have no doubt watched their competition achieve more through the COVID-19 pandemic because of the advantages inherently found with the use of VoIP. Companies that ended up losing money are more likely to turn to business VoIP providers as a way to protect themselves from future disasters, whether they be man-made or natural.
Increase in the Use of Remote Workers
Although the coronavirus pandemic was an unfortunate way of realizing how effective remote working could be, it has inadvertently served as the perfect real-time test for business VoIP phone systems, and employers certainly won't want to be caught with their pants down again. You can expect more businesses to either begin remote working or at least be more prepared in the event of another catastrophe. Plus, there's likely to be an uptick in workers who will prefer to work remotely, even if only during part of each week.
Routine Meetings Conducted Via VoIP
Even if your business is relatively brand new, you've probably already realized how difficult arranging meetings with the entire staff can be. This is also true when you need a small team of people to communicate with clients who don't live nearby or don't have the time to travel to your office. A business phone service that has VoIP features makes meetings much simpler to manage. Remote working has shown that these meetings can go off without a hitch, no matter the employee's location!
Businesses Will Realize Cost Savings
If the ease of use isn't enough to convince some owners that business VoIP phone systems are the way of the future, then perhaps the cost savings will help drive the notion forward. These savings include less hardware, fewer maintenance needs, no downtime problems, robust security, and other related factors. Some companies that have been utilizing remote workers for a while have also cut down on their office space because they simply don't need the room anymore.
Disaster Recovery Will Be a Buzzword
Whether it's the idea of a continuing pandemic or some other event that causes a shutdown, the idea of disaster recovery will certainly be more of a point throughout the business world. Tampa business VoIP services have already proven that switching workers to home in the event of disaster isn't a big deal at all. Even if a company doesn't begin utilizing remote workers as a routine part of their business, it will likely be integrated into a disaster recovery response.
Contact Onyx VoIP Services for Business VoIP Phone Systems for Remote Work
The installation of Tampa business VoIP phone systems has increased in recent years and Onyx VoIP Services can help you get started. For a free, no-obligation evaluation, give us a call at (855) 565-6699.