Session Initiation Protocol (SIP) Trunking is a method by which business phone systems can operate using an internet connection instead of a traditional phone line. SIP trunking works with VoIP phone systems and eliminates the physical connection to a phone company.
Connect to the cloud in no time
Save time and money and avoid traditional capacity restrictions by connecting your existing PBX infrastructure to the cloud.
Scale your call center easily
Makes it easy to scale your operation pain-free and equip your call center with SIP connectivity and avoid managing carrier relationships and contracts in multiple countries.
Global Calling with Ease
The world has been going more global for many years and an increasing number of businesses are now in the "crunch phase." They must decide whether they're going to jump into the global fray and make more profits or remain domestic and settle with what they have. SIP trunking makes that decision much easier by allowing even small businesses to communicate globally more efficiently and effectively.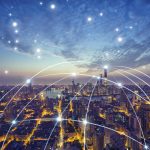 Expand your callers' reach
Allow your developers to extend calls to the cloud by adding SIP connectivity to their voice applications.
Less Hardware Required
A traditional phone system can be cumbersome, to say the least, because of the convoluted use of hardware that's involved. With the use of virtual phone lines that allow your existing PBX infrastructure to be connected to the cloud, SIP Trunking sends data through the internet, thus bypassing complex hardware. If aEasy Network Expansion
As a business, you must employ a communications system can easily expand as your company's facilities or communications needs to grow. With SIP trunking services, you can scale the virtual network needed by your expanding operation with absolutely no hassle involved. Onyx VoIP Services will always keep a close eye on your current needs and our team can anticipate any expansion requirements.
Working Hand-in-Hand with VoIP
Voice over Internet Protocol (VoIP) refers to data consisting of voice and multimedia communications that are transmitted over the internet. SIP Trunking is one of the methods utilized by business VoIP providers in which this transmission can occur. By working hand-in-hand, VoIP and SIP Trunking services are employed by Onyx VoIP Services to create an efficient and effective communications tool with heightened quality, flexibility, and expansion capabilities.
Say Goodbye to Traditional Phone Lines
Session Initiation Protocol (SIP) Trunking is an innovative use of technology where business phone systems utilize an internet connection rather than traditional phone lines to send data. This method of communication bypasses the need for a physical network with the use of virtual phone lines. Information can be sent to anyone with a phone number without the reliance on complicated and inefficient hardware. Onyx Phone Services leads the way with this advanced technology that will help improve quality and save your business time and money.
Adds Incredible Flexibility
Traditional phone systems typically force employees to be tethered to their desks to provide proper servicing to clients and customers. SIP trunking eliminates that restriction by allowing VoIP phone services to utilize mobile features. This means managers, team leaders, and front line workers can move about much more freely without the fear of missing a call or not fully meeting business expectations.
Simplifies Global Contracts
Global contracts involved with traditional phone systems are not only messy at times, but they can also be quite costly. Onyx Phone Services alleviates this juggling act of dealing with multiple carrier relationships and contracts with the use of SIP trunking services. If you haven't already expanded globally, this means the process will be that much easier once the need arises.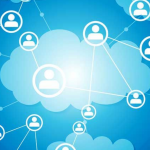 Single Communications Network
Today, data has become much more complex with the use of voice, fax, internet data, streaming, video conferencing, and much more. Instead of spreading these out over multiple networks, SIP trunking allows centralization through a single network for vast simplicity and better functionality.
Contact Onyx VoIP Services to Upgrade Your Communications System
Onyx VoIP Services can help free you from the bothersome limitations of a traditional phone system. Our team will improve your company's communications capabilities with added features, ease-of-use, and cost savings. To learn more about how we utilize VoIP phone systems and SIP Trunking services, or to receive a free, no-obligation quote, please call (855) 565-6699 today. phone line needs to be added, all that's required is an internet-enabled device that can be plugged in. Better yet, Onyx VoIP Services will handle all of the "light lifting" that's involved.